RDS Capacity Solutions and Run Rail Announce Strategic Partnership
RDS Capacity Solutions and Run Rail Announce Strategic Partnership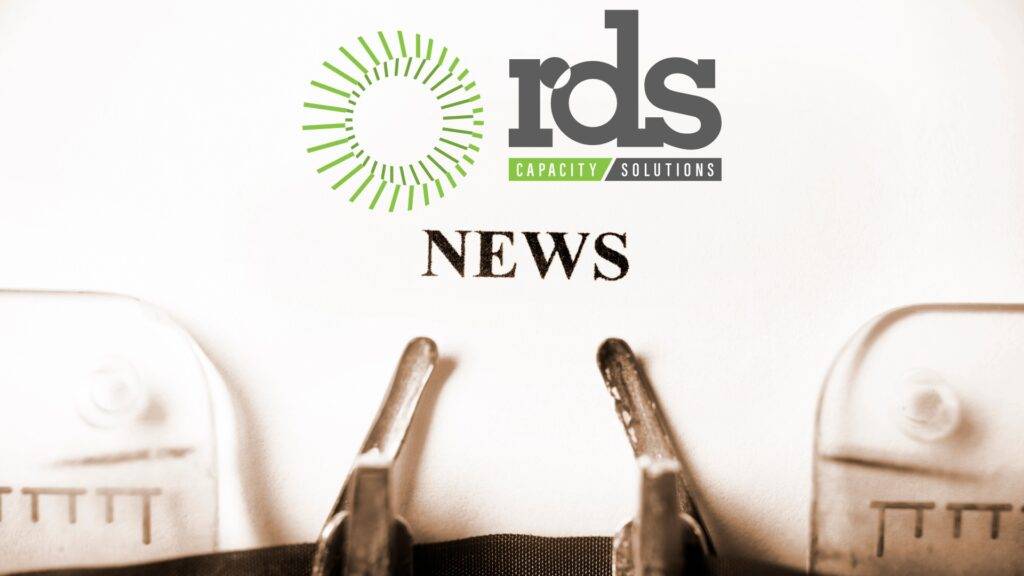 Brea, California – 11/1/2023 – RDS Capacity Solutions (RDS) and Run Rail are proud to announce a strategic partnership that will bring a new level of innovation and efficiency to logistics solutions. This collaboration grants RDS access to Run Rail's door-to-door intermodal network, marking a significant step in their shared mission of excellence.
This partnership is not exclusive; however, it symbolizes the strong working relationship that has evolved between the two companies, driven by the familiarity of their executive teams and a shared commitment to delivering the best possible service to their customers.
"We are excited to expand our door-to-door service offering with Run Rail," says RDS Capacity Solutions Chairman and CEO Greg Sanders.. "A majority of what we do is full truckload, but we are essentially mode agnostic at RDS. We prioritize whatever provides the best service and value to our blue-chip customer base."
"Collaborating with top-tier 3PL providers stands as a pivotal pillar in our strategic expansion strategy at Run Rail," according to Run Rail President Chris Joslyn. "RDS serves as a stellar example of the caliber of companies we aspire to serve. They exemplify excellence in personnel, boast an impeccable reputation, and, perhaps most notably, approach their customer base with a dedication that perfectly aligns with our industry's demand for comprehensive solutions paired with top-notch service."
About RDS Capacity Solutions:
RDS Capacity Solutions is a non-asset truck brokerage company that began in 2019 as a division of asset-owning RDS Logistics Group. From 2019 to 2022, RDS experienced exponential growth, enabling the company to become a standalone Californian business entity on January 1, 2023. With nearly a half-century of combined experience among the C-suite team, RDS is committed to leveraging its network, people, and client-centric approach to differentiate itself. Based in Brea, California, RDS maintains a strong presence and footprint, enabling them to serve customers throughout North America.
For more information about RDS Capacity Solutions visit https://rdscapacitysolutions.com.
About Run Rail:
Run Rail is emerging as a prominent player in the intermodal domestic rail equipment and services sector, operating seamlessly across the major Class 1 North American railroads in the United States, Canada, and Mexico. Run Rail collaborates with Transportation Intermediary partners to offer competitive pricing options within the extensive BNSF railroad network, while extending their service reach through strategic agreements with CPKC, KCSM, and CSX railroads.
At the heart of Run Rail's mission lies an unwavering commitment to environmental stewardship. They firmly believe that as transportation demands surge, the expansion of North American rail networks offers a sustainable, cost-efficient, environmentally conscious, and equitable alternative to traditional over-the-road solutions.
Run Rail is set to achieve a substantial footprint expansion within the domestic intermodal equipment sector in the second quarter of 2024, with their fleet size growing from 650 containers to an impressive 1,100 containers. Their foremost goal is not just expansion but also nurturing and sustaining strong relationships with Intermodal Marketing Company (IMC) and Brokerage partners. Run Rail is focused on shaping the future by establishing a dependable, world-class freight rail network today, with a firm commitment to providing innovative "Solutions for Movement."
For more information about Run Rail visit https://www.run-rail.com.